Planning for Leave Coverage
While the new extended maternity leave is great for new moms, it puts the burden back on businesses to manage the absence for that much longer. A lot can change in a business during the parental leave period, so business owners and managers should be ready.
One of the biggest issues is training new staff when an employee goes on leave and then having to let that replacement go when the employee returns to work. This can be especially hard on small businesses or companies with departments consisting of just a few staff
members. It's also difficult because the position has to be held for the person who's leaving and there's potentially a chance the mom will want to come back earlier than expected, or not come back at all, which may create some stress in a time of uncertainty.​​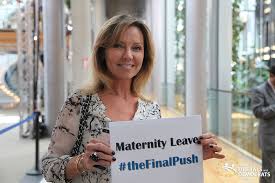 The Liberal government now provides employees the option to extend parental leave to 18 months​ from one year. Parents won't get more money from employment insurance benefits​​ but can receive reduced payments over an 18-month period instead of one year. That said, the leave period can be also be shared by two parents.
Employers need to plan well in advance if they want the transition to go smoothly. A lot of employers don't take advantage of that time. That's a risk, especially if the mother has to go on leave sooner due to an issue with the pregnancy.
Business owners, department managers, or the Human Resources department should work with their employees to figure out how to best fill the role while away. Managers and staff should also be careful not to alienate mothers or to exclude them from work in the months leading up to their leave or make assumptions about how long they plan to be away.
Parental leave should never be a challenge. All it takes is developing a plan between the parties involved to ensure the transition, training, and leave time is arranged with as little disruption to operations as possible.
Once the congratulatory celebrations have taken place, 1st Choice Staffing Ltd can assist in all areas of maternity and parental leave coverage. We can alleviate concerns with misinformation; the stress of sourcing a suitable replacement; and, mitigate the hiring, administration, and payroll process workload.