Success Begins With
The Right People
We are your 1st Choice Staffing team that thrives on helping people– both our clients and staff.
We strive each day to be your trusted 1st Choice Staffing partner; while specializing in the pharmaceutical industry, light industrial and administrative placements in the GTA.
Our goal at 1st Choice Staffing is not to be the biggest – our goal is to earn the respect of our clients and staff every day. We are here to support their success through superior service, continuously evolving technology, employee time tracking, and staff appreciation programs.
"I have reached out to 1st Choice , often with short notice , specific needs in a candidate and with different recruiting and payroll process requirements. I have been amazed that over the past 15 years , as I have been with different companies and continued to utilize 1st Choice , that I have received such a consistent professional and quality experience. Whether I have been with a large company or small, requesting 1 or multiple candidates or services , the partnership has been excellent!!"
Satisfied long-term client in Pharma and Transport Industry
"Excellent service. If you are looking for part-time or full-time work. Visit there. I am totally satisfied from 1st Choice."
Jaspal
"I worked for 1st Choice Staffing in 2020. They were very efficient with setup of the direct deposit payment and always paid on a timely basis with vacation pay included. I liked that they had employee portal app which allowed me to submit time electronically and track my historical pay all from my phone."
Alyce Van Staveren
"I am a vendor for 1st Choice Staffing Ltd. and the experience of working with them has been very enjoyable and rewarding. If you are in need of a vendor reference – rest assured 1st Choice Staffing is A+ in my books."
Arie Pekar
"One of the best agency in Canada. They give work quickly and have very high professional work ethics. Thank you very much Nadine Jones. It's always great to be with 1st choice."
Pratik Kathesia
Integrity
Align ourselves with great people.  Communicate openly and be transparent in our goals and expectations.  Act with the utmost integrity.   Appreciate that there are two sides to every debate.  Seek to give credit and accept responsibility.
Passion
Embrace challenges and play to win.  Be creative and focused.  Love what you do and have fun.  Seek a healthy balance between family, work, and community.  Respect others' desire to do the same.  
Intellect
Approach situations with an open mind. Challenge conventional thinking. Be analytical and rigorous. Ask hard questions.Combine technology with proven staffing methodology to succeed
Looking For The Right Candidate?
Keep up with 1st Choice Staffing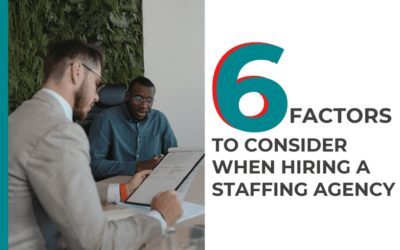 Collaborating with the right staffing agency...
read more